How to make IoT truly accessible to everyone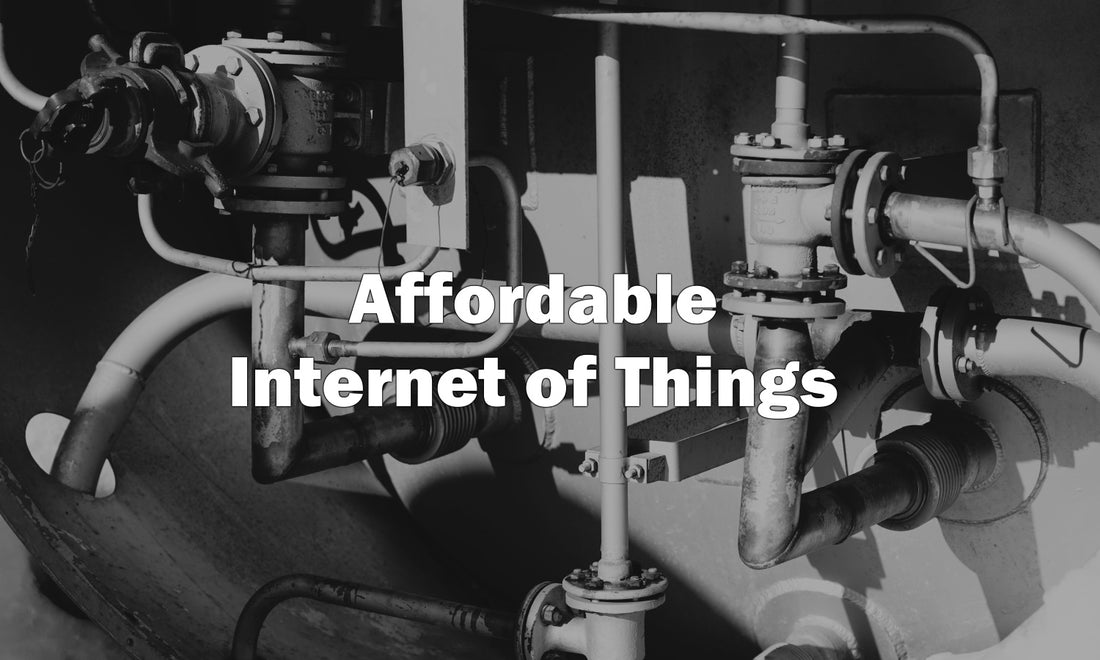 The Internet of Things (IoT) was going to change the world. We would find wireless sensors in every object and every aspect of our daily life. Especially in business operations IoT promised to be a revolution that would help companies to operate more efficiently. We passed the peak of the IoT hype cycle, as illustrated in Google Trends, so we can say that IoT is slowly becoming mature.
Many projects have successfully been delivered, but we all thought it would have gone faster, didn't we? Still too often we spot inefficiencies that make us think "Wasn't IoT going to solve this?". What's causing this?
What is preventing massive adoption of IoT?
The problem is not the price of the hardware. Sensors, IoT modems and data loggers have dropped massively in price over the past ten years. The Internet of Things hardware market is gradually becoming mature. The days where you'd pay thousands of euros for a couple of sensors and a gateway are long gone. Market leaders such as Honeywell and Sensirion but also startups and scaleups like MaxBotix have introduced highly affordable low power sensors that used to cost hundreds of euros in the past.
The price of connectivity is no issue either. Nowadays hundreds of operators and virtual operators offer global SIM connectivity for IoT. They are on a race to the bottom of which we haven't seen the end yet. Today, even for low volumes and demo projects you can get worldwide 4G connectivity on the cheap.
If hardware and connectivity have become so affordable, then why aren't we seeing sensors in every single corner of the world? Why are many companies, small and large, not fixing some of the most obvious inefficiencies in their daily activities? Over the past seven years, at Crodeon we got to the bottom of this problem. We discovered that companies of all sizes struggle with small IoT applications and proof of concept (PoC) projects all for the same reason: These projects are not profitable because of the cost of overhead and manual work.
Let me explain. Imagine you're a manager looking for a way to track the level of a water tank in a remote location. Google is your friend and in no time, you'll find 10 possible suppliers who can help you with a combination of hardware, software and integration services. This is where the overhead starts. You can request quotes and get bombarded with questions about volumes, MOQs, platforms, APIs and connectivity. Given the limited size of you project, you get discouraged and give up. "Never mind, we'll just keep visiting the water tank regularly", you conclude.
If you do manage to push through and purchase some hard- and software, it often turns out there's still a massive amount of manual work waiting to be done before you can go live. Especially when this work is technical, it becomes a real hurdle. You wouldn't be the first project manager to end up with something on your shelf that you once purchased but haven't yet managed to get installed.
Whether you're a small business owner or a project manager at a large corporation, if your project is small, the amount of effort you can afford to do is limited. Unfortunately for this reason many of these small projects are being abandoned in Europe today. Many PoC projects could be the start of a large scale implementation if they succeed.
How Crodeon makes IoT affordable
At Crodeon we are on a mission to solve this problem to the core. We eliminate the overhead and manual work that comes with choosing and installing a wireless sensor project. We offer a sensor device named Reporter® and a sensor lineup from renowned third party manufacturers. Reporter® is shipped with an established cloud connection to the Crodeon Dashboard, our cloud platform. The sensors are 100% plug & play compatible which means you connect them to your Reporter® and the data appears online. 100% plug & play means the sensors are automatically discovered by Reporter® and the cloud platform is automatically displaying what the user has plugged in.
That's how we get rid of overhead and manual work. Your project goes live within 5 minutes of you receiving your hardware in the mail. Purchasing your first Reporter® is easy as well. Just browse our shop and select the sensors of your choice. No need to think about which Reporter® you need because there's only one model. One size fits all.
Thanks for reading! Get in touch if you're thinking about your next sensor project. We're always looking for partners, distributors and sensor manufacturers to team up with. Let me know if our technology can be of service.
Any questions?
Call us at
+32474097705
Or use the contact form