Poultry monitoring and alarm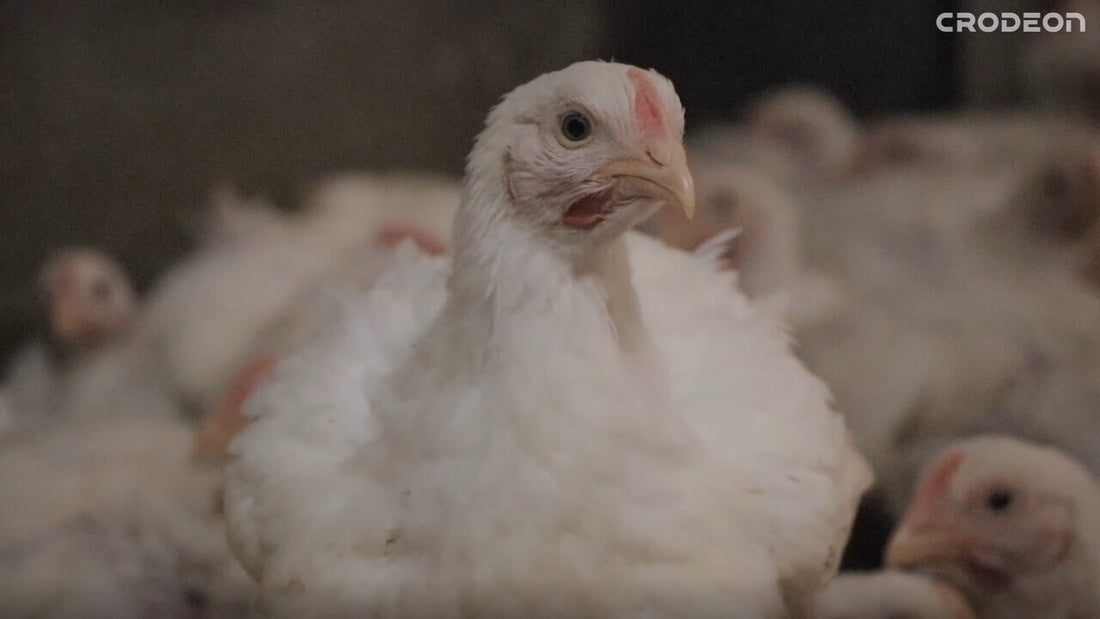 What is the challenge in chicken farms?
In a broiler house chickens bring a lot of CO2 and moisture into the air through their breathing. At the same time, they produce a lot of heat. Ventilation helps to remove that heat, moisture and gases (CO2, NH3…) and to supply oxygen. This means that the air in the house is continuously refreshed. 
During winter days the owner wants to limit the costs of heating while providing enough ventilation in the sheds. In the summer, chickens can suffer from heat stress if the ventilation system fails on a hot day. Both of these challenges can be tackled with the same solution.
The solution in the winter
During cold winter days it is not easy to ventilate your stables well. For the health of your chickens, it is best to provide sufficient fresh air. However, it is clear that ventilation drives up the cost of heating.
The ideal way to monitor heating and ventilation is a wireless sensor system to measure temperature and CO2 in the stables. You should try to keep CO2 levels below 3000 ppm as much as possible. An online measuring system can help you determine the optimal ventilation pattern while keeping an eye on the temperature and your heating bill.
The solution in the summer
In the summer, the same system also proves its worth. Receive a notification or a call on your mobile phone in the event of a power failure or excessive temperature or CO2. This extra layer of security is not a luxury during hot days.
The Reporter has its own internal battery and uses a gsm connection to the internet. This means you have an independent control system on top of your barns climate management solution.
Earn back your investment
To measure is to know. In the summer, one serious anomaly can cost you a fortune. During winter, save money on your heating costs and earn back the system after just a few months.
Measuring light intensity (lux)
Besides indoor climate related parameters like CO2, temperature and humidity, another important parameter to measure in poultry farms is light. 
Light intensity is measured in lux. Chickens need different light throughout their lives to see and perform optimally. Crodeon offers a lux sensor that is directly compatible with the Reporter. Contact us at info@crodeon.com for more information.
Start measuring today
The perfect kit to start measuring is our CO2 kit, which contains one Reporter, one CO2 sensor and a one-year subscription. You can always expand this afterwards to include additional sensors to the Reporter.
Order the kit in our webshop or request your quote via info@crodeon.com and start measuring today!
Any questions?
Call us at
+32474097705
Or use the contact form