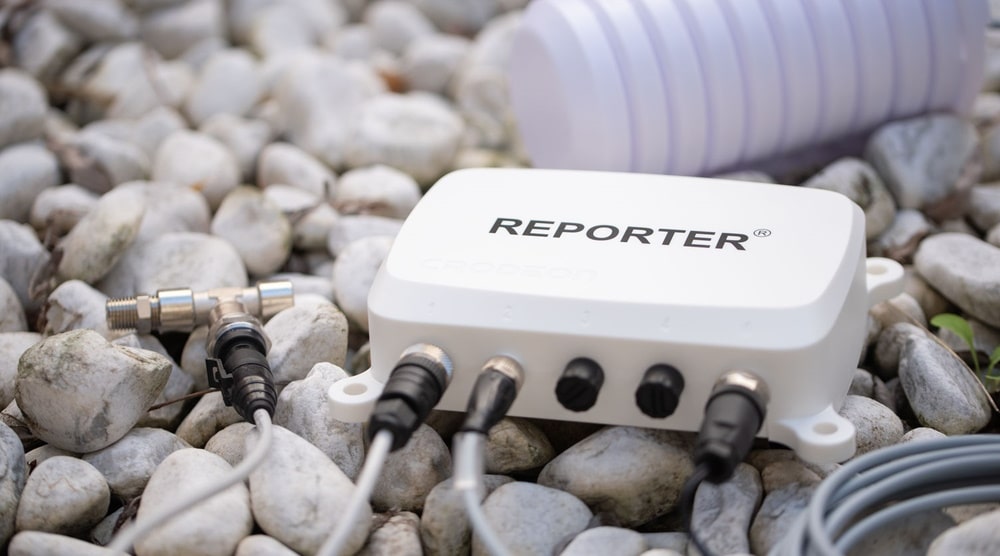 Reporter is a sensor module used for remote monitoring. To get started with your measuring project it is of course important to connect your sensors in the correct way. We will provide you with a short general guide.
If a separate installation guide is available for your sensor, you will be able to find it at the end of this blog.
Connecting a sensor to the M12 connector
When connecting a sensor to the M12 connector (the device has a male connector, the sensor has a female connector) you have to pay attention to a few things:
1. Make sure that the sensor is securely fastened
The sensor cable should not be able to fall out of the connector. Not only would your measurements stop, but the waterproofness of Reporter would be harmed.
2. The right sensor for your Reporter
Please only use sensors that are compatible with your (version of) Reporter.
Pay attention to the protrusion in the male connector port and the indentation in the female connector port.
If you have a question about whether a sensor from a different system is compatible with Reporter, don't hesitate to contact us.
Extending sensor cables
Most sensors have a standard cable length of 5 meters, it is however perfectly possible to extend this cable with the standard extension cable on our shop.
Avoiding data obstruction
When installing your sensor it is worth paying some extra attention to your surroundings. Anything that could influence your measurements should be avoided. You know your project best, so we advise you to think about the best placement for a sensor.
For sensor-specific information, we recommend you read the separate installation guide.
Dust caps
Reporter comes with five dust caps that perfectly fit the connectors. The caps are lined with silicone, which ensures that water and dust are unable to enter the device through the ports. To ensure that Reporter remains IP67, the caps must stay securely fastened when a connector is not being used for a sensor.
Separate sensor installation guides
Any questions?
Call us at
+32474097705
Or use the contact form