Delivery of group purchase irrigation monitoring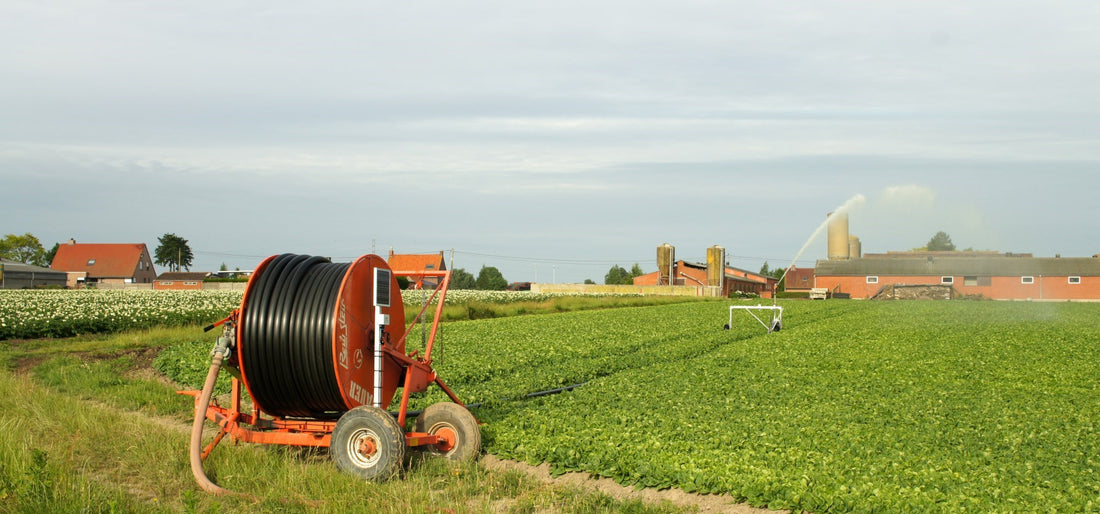 In December 2018 a group purchase of the Crodeon Reporter for Irrigation Monitoring was organized by Ingro CVBA (the association of industrial vegetable growers) and Inero CVBA. Eventually a total of thirty growers signed in on the offer, for a total order of 31 Reporters. This was a one-time initiative to increase the public awareness of the system.
Last week Crodeon delivered the order on time, as planned. Every grower receives a Crodeon Reporter, a solar panel and two sensors.
The delivery of the group purchase was organised with a formal handover in the offices of Ingro in Roeselare.
Handover of the devices. Pictured: Jonathan Sercu (Crodeon) and Jasmine D'hulster (Ingro).
Thanks a lot to the people of Ingro and Inero, and of course also to all participating growers. More information about irrigation monitoring is available on our website.
Any questions?
Call us at
+32474097705
Or use the contact form