Crodeon at the GRUNDFOS Digital Ecosystem Challenge 2023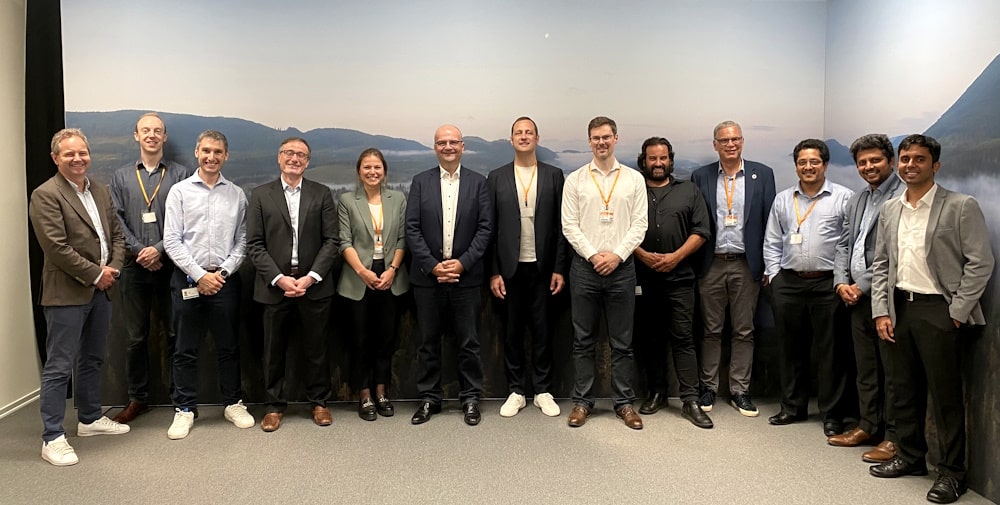 Last week Jonathan went to Bjerringbro, Denmark to pitch for the top management of GRUNDFOS, in true Shark Tank style. Crodeon Technologies ended 4th out of 95 candidates. Not bad, right?
This was all part of the GRUNDFOS Digital Ecosystem Challenge 2023, a contest about operational excellence, digital transformation and sustainability.
Jonathan would like to give a huge thanks for organizing this contest and for the inspiring coaching he received. He also thanks the GRUNDFOS employees for their sharp judgement during the contest.
Who is GRUNDFOS?
"We move and transform water and other liquids via intelligent, sustainable and energy-efficient solutions for use in buildings, industry and utilities.
Innovation has always been the driving force behind Grundfos. Our expertise in combining water solutions and digital solutions helps our partners and customers move water in applications across all customer segments.
At the core of these solutions is a broad range of products & services that set the standard in energy efficiency, reliability and connectivity." - GRUNDFOS
Any questions?
Call us at
+32474097705
Or use the contact form