Steen Vastgoed and Reporter, a rock-steady duo!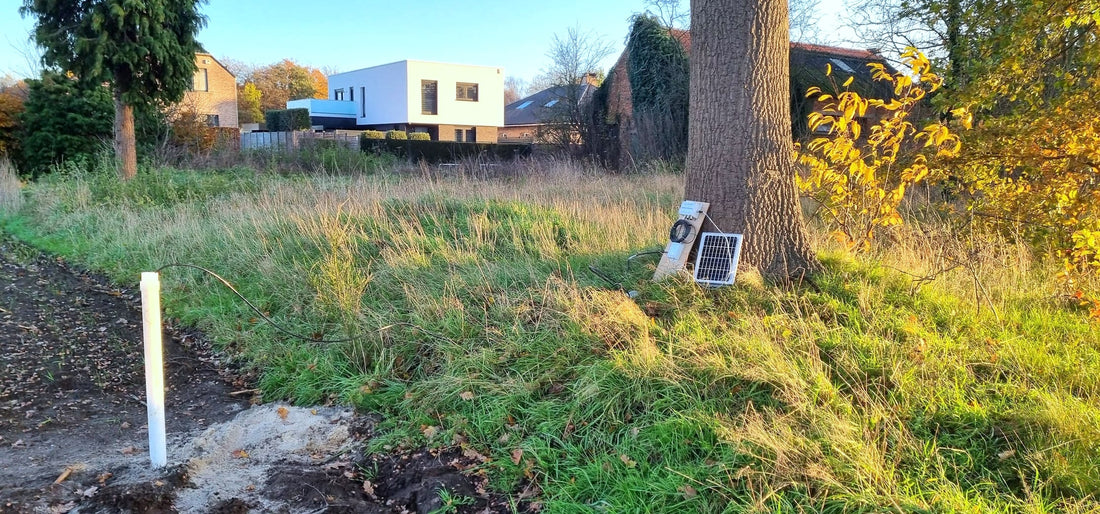 Steen Vastgoed from Kapellen, Belgium, is committed to personalised and sustainable real estate development. They organise the entire construction process in-house, from sales to after-care.
The Campine project developer has been building according to BEN standards (low-energy houses with energy levels of E30 or lower) since 2015 and was officially recognised as an 'Energy-conscious Contractor'. Steen Vastgoed continues to innovate and now even manages to achieve an energy level of E20 on new projects. In 2023, they were awarded a 'Golden Brick' for Sustainable Enterprise!
How Reporter helps to keep these projects in Antwerp so sustainable, we would like to have Frederick Vandenbroucke, operational manager of development, explain.
Groundwater level monitoring in real estate development
Since the Flemish government grew more aware of groundwater issues, all necessary steps related to the 'water test' must be taken when applying for a building permit. The government or municipality uses this test to estimate the impact of a project on the local water system. The result of this test is included in the issued permit or approval.
During and after construction work, the developer or client must prove that the imposed rules of this test were met, if they were included in the permit.
"Water policy is of great importance in Flanders, and thus we regularly encounter it when we submit permit applications for our projects. Before the project starts, the water test is completed and the expected impact on the water policy is examined.
We have to respect the results of the water test and therefore have to closely monitor groundwater levels at some project sites.
For this purpose, Steen Vastgoed uses Reporter to continuously monitor the groundwater levels of various project sites. This both in the preliminary phase to a permit and during the execution of the works." - Frederick
The live data is transmitted to Crodeon's cloud platform, better known as the Crodeon Dashboard. On the Dashboard, live data is available 24/7. Historical data can be downloaded via the Excel export function, making extended data and charts easier to interpret. Frederick reveals that Steen Vastgoed uses this feature to hand over site monitoring data to involved authorities.
Without a doubt, the easiest monitoring module
Reporter has the advantage that no technical knowledge is required to work with the monitoring system. Both for the physical installation and the online settings, something Steen Vastgoed strongly appreciates.
"The installation and monitoring via the cloud is flawless. We are very satisfied."
Thanks Frederick, that's our goal!
Together towards a more sustainable future
Simple groundwater level monitoring to provide extra protection for nature while enabling sustainable real estate development, that's the rock-steady duo Steen Vastgoed + Reporter.
If you are also looking for user-friendly remote monitoring, do contact us!
Do you want to learn more about Smart Construction and Smart Water?
Any questions?
Call us at
+32474097705
Or use the contact form