General Use & Installation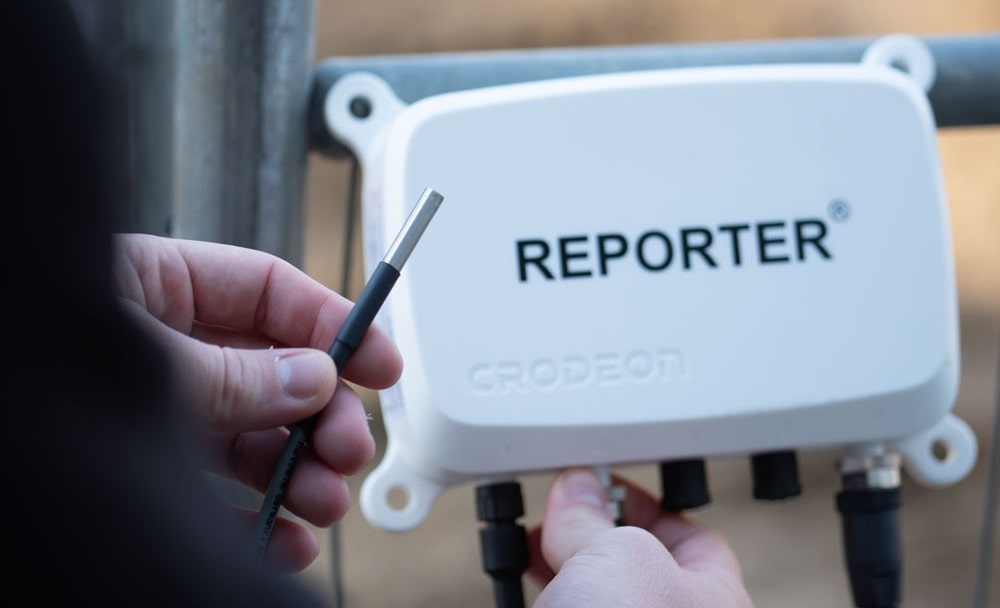 Reporter was designed to last in the harshest weather conditions. The sensor module is therefore perfect for outside use. Rain, hail, snow, storms and other weather phenomena do not form any problem to the device. Yet, we would still like to give you some tips regarding installing Reporter.
Choosing the best place
When it comes to installing Reporter there are only very few reasons why the device wouldn't function optimally. We'll give you some tips to ensure your brand-new Reporter will work as it should.
Install Reporter in a place with grid power or sufficient daylight
It goes without saying that Reporter needs electricity. You can charge Reporter through the power grid with an adapter plug or through its own solar panel. You can read more about this subject in the blog linked below.
Mobile use is possible
It is perfectly possible to use Reporter in a car or something else that is on the move. The system is mobile and autonomous and therefore lends itself as your 'to go' sensor module. Move the system in between research or construction sites for example.
The only thing to think about is power, either grid power or a solar panel.
Do not submerge Reporter
Reporter is IP67, which means that it can withstand rain and storms. However, the device should not be installed inside of a tank, pool, well or other location where the device could be submerged.
Do not Install Reporter in a location without cellular service.
If you wish to measure and monitor a bunker-like basement or cellar, installing Reporter outside of this location would be wise. Most sensor cables are long enough (or can be extended) to ensure that your sensors can still measure in the exact spot of your liking. Place the sensors in the basement, but install Reporter outside where it can communicate with the GSM network.
The same goes for metal constructions or cold rooms and the like, thick layers of insulation will weaken the GSM connection.
Dust caps
Reporter comes with five dust caps that perfectly fit the connectors. The caps are lined with silicone, which ensures that water and dust are unable to enter the device through the ports. To ensure that Reporter remains IP67, the caps must stay securely fastened when a connector is not being used for a sensor.
Any questions?
Call us at
+32474097705
Or use the contact form