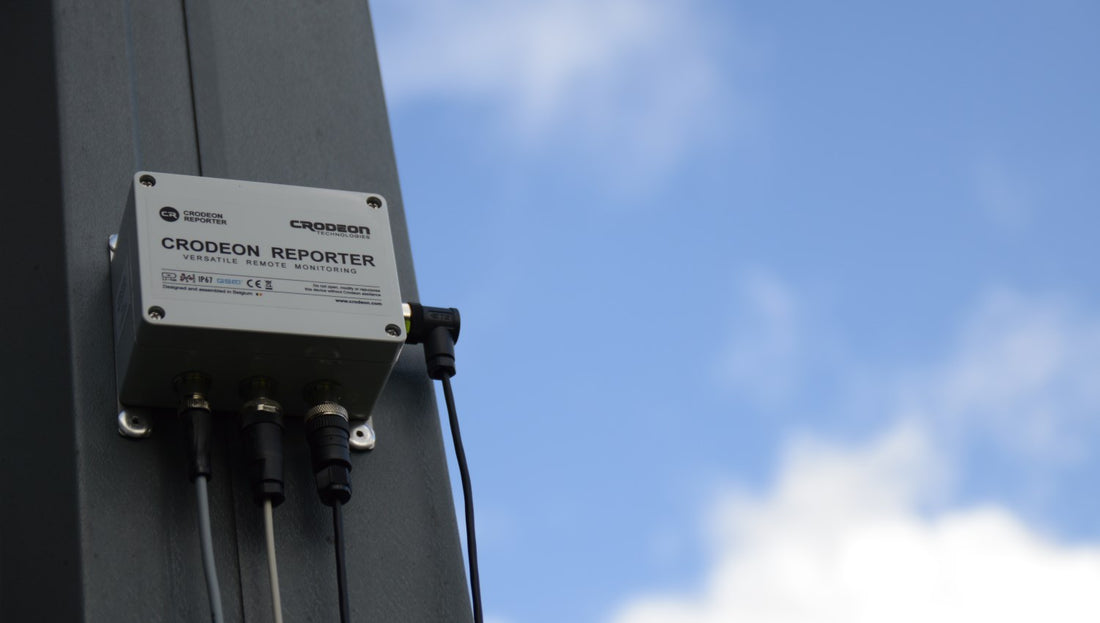 Since a couple of weeks the new generation Crodeon Reporter is available for sale. The device comes with a few very attractive features compared to its predecessor. Several units are already in the field, and the first feedback appears to be very positive.
The main external change is the use of industrial M12 connectors instead of plastic. This allows for more standardisation and should also make the Reporter more durable.
The other new features are on the inside of the Reporter. A renewed power management module helps the device to consume less power and enables direct compatibility with the Crodeon solar panel (10W). This allows the Reporter to operate 100% on solar power without requiring internal hardware modifications.
The Reporter is now also able to read analog sensors (0-10V and 4-20mA)apart of course from the existing possibility to connect digital sensors. All this should make the solution more suited for use in industrial environments and increase the amount of compatible sensors on the market.
Besides these useful features, the Reporter still comes with the existing advantages such as over-the-air updates, real-time data and a weatherproof design. The Reporter is still offered as a directly usable all-in-one solution, which means you can start reading real-time data within just a few minutes.
Update: this is no longer our newest Reporter. Read more about the 2022 version here:
Any questions?
Call us at
+32474097705
Or use the contact form