Leaf wetness sensor installation and maintenance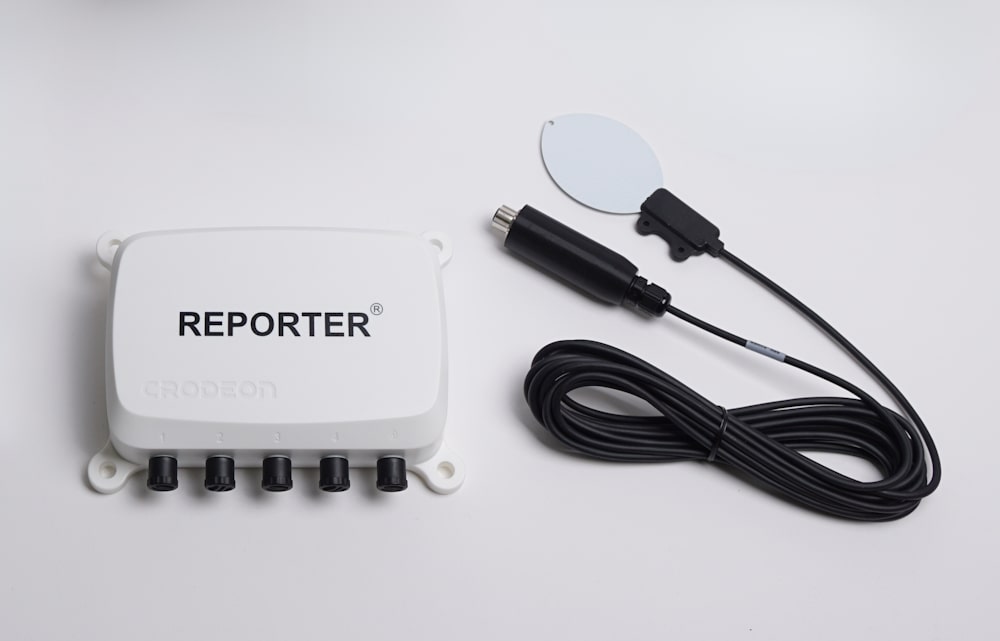 This blog discusses the installation and maintenance of the PHYTOS leaf wetness sensor.
How to install the leaf wetness sensor
The sensor should be attached to a rod or stick of some sort within the plant you want to monitor. The PHYTOS 31 sensor has a clear top and bottom and should be installed accordingly. The electrodes (ridges) should be mounted upwards.
The holes in the black plastic part of the sensor allow for easily attaching the sensor to a post with zip ties or small bolts. Please pay attention to mount the sensor in a similar fashion to the foliage you wish to monitor as the angle of the leaf moisture sensor affects evaporation rates, condensation, dew, ice formation, precipitation receival, etc. Don't forget to mind the direction of the sensor, as north-facing foliage generally stays moist for longer periods of time for example, as opposed to south-facing.
After mounting the sensor you simply plug its cable into the adapter that comes included. The adapter comes with an M12 cable extension that you use to connect the adapter to Reporter. Additional extension cables of 10m and 20m can be purchased separately to extend the cable length. We advise to not exceed 30m.
We recommend using the wet leaf sensor in combination with the outdoor humidity sensor and weather station.
Leaf wetness sensor maintenance
Regularly inspecting your leaf sensor is recommended to check if its position is still correct, whether it's not damaged, and whether it's free from any dirt or organic matter being stuck to the electrodes. Clean the sensor with a soft wet cloth with only water.
Does a wet leaf sensor need UV protection?
METER Group writes the following regarding the PHYTOS 31 sensor:
"METER recommends applying McNett UV Tech [or Gear Aid UV Protectant] to the PHYTOS 31 sensor every 45 days. McNett UV Tech [or Gear Aid UV Protectant] is sold separately and is the only 3rd party tested and approved UV blocking system for the PHYTOS 31."
Do leaf moisture sensors need protection against spraying agents?
Protecting these sensitive sensors against harsh agents like chemicals, fertilisers, and disease and pest-control sprays (fungicides and pesticides) is generally recommended. Cover the sensor or temporarily remove it.
Any questions?
Call us at
+32474097705
Or use the contact form