Combined pressure and temperature measurement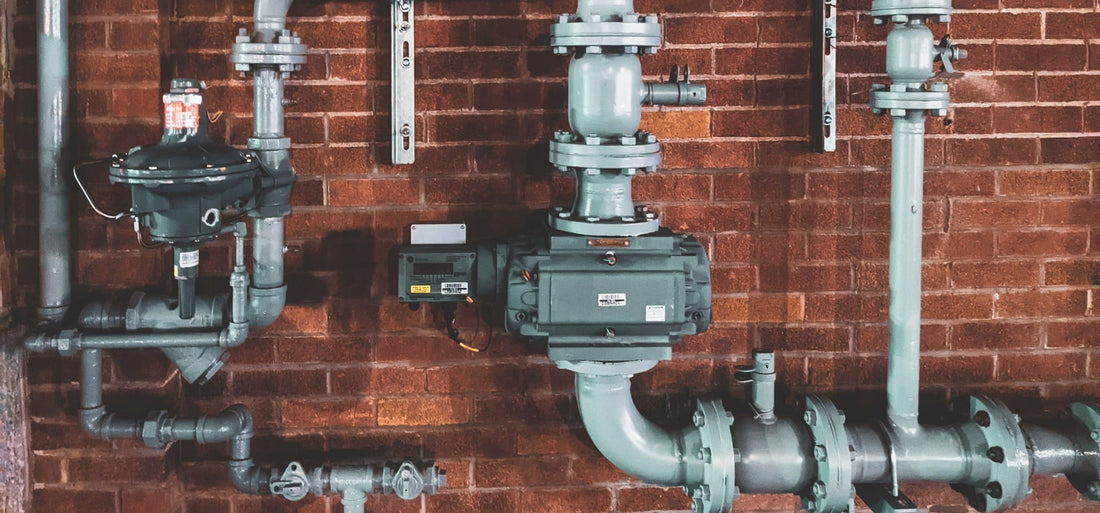 Ignite your curiosity as we dive into the thrilling realm of industrial essentials: thermal pressure measurement. Temperature and pressure are two of the most critical parameters in industrial environments or the water business. Measuring gas flow for example, without the dynamic duo of pressure and temperature, it's a futile endeavour…
Discover easy remote temperature and pressure measurement with Crodeon's Reporter module.
The importance of combined pressure and temperature measurement
In industrial boiler systems, a combined temperature and pressure measurement is crucial. These systems transfer hot water from a boiler to the circulating water of the heating system which is then pushed around a building.
If the pressure drops or the temperature is not up to standards, you're bound to get some unhappy feedback. This is why you need remote monitoring that gives you real-time (alarm) updates about your system.
When it comes to monitoring flow in pipelines carrying gaseous substances, thermal pressure measurement is essential to correct your flow measuring. The volume of gases undergoes significant changes when the pressure gets altered. A higher pressure condenses the gas and decreases the overall volume, while a lower pressure increases the volume of your gas. Similarly, a rise in temperature causes gases to expand.
Gas flow monitoring, therefore, needs these two extra parameters. Luckily it's a breeze to measure and monitor these three factors all at the same time, using our sensor device: Reporter.
Why you need live and online data
When measuring temperature and pressure in the same location, it's important to get live sensor data. You want to get an idea of how and where heat is transferred and what the impact of pressure readings is. That means you want to inspect the situation in real time, and not how it was 30 minutes ago. Live data is important when you're analysing industrial processes.
You also want this live data to be available online. The advantage of an online data logging system for pressure and temperature measurement is the ability to access your data on any cloud connected device. Use your favourite computer, tablet or smartphone, or automate data integration through the Rest API.
Data loggers with a local storage like USB or an SD card are really a thing of the past. Time is money and wireless technology has become quite affordable in the past years.
Building your own temperature and pressure measurement setup
Getting started with your own measuring setup is not hard. Technology has come a long way since the time of PLCs and SCADA systems (i.e. the eighties).
There's a new generation of hardware and software solutions that we call the "Internet of Things". In this example we're using hardware from Honeywell, Maxim Integrated and Crodeon Technologies (yes, that's us).
Our setup uses the DS18B20 digital temperature sensor from Maxim, built in a wired version with M12 connector. The Honeywell MIP sensor is a heavy duty, media-isolated pressure transducer in a compact, stainless steel construction. Both sensors are plug & play compatible with Reporter.
Data is transferred wirelessly to the cloud where you can read it using the Crodeon Dashboard or access it using a Rest API. Cloud connection is established right away and setting up the API takes about 15 minutes of work.
Getting the hardware installed takes no more than 5 minutes. Don't hesitate to get in touch if you need more information to start your own project. What are you waiting for?
Read more:
Any questions?
Call us at
+32474097705
Or use the contact form