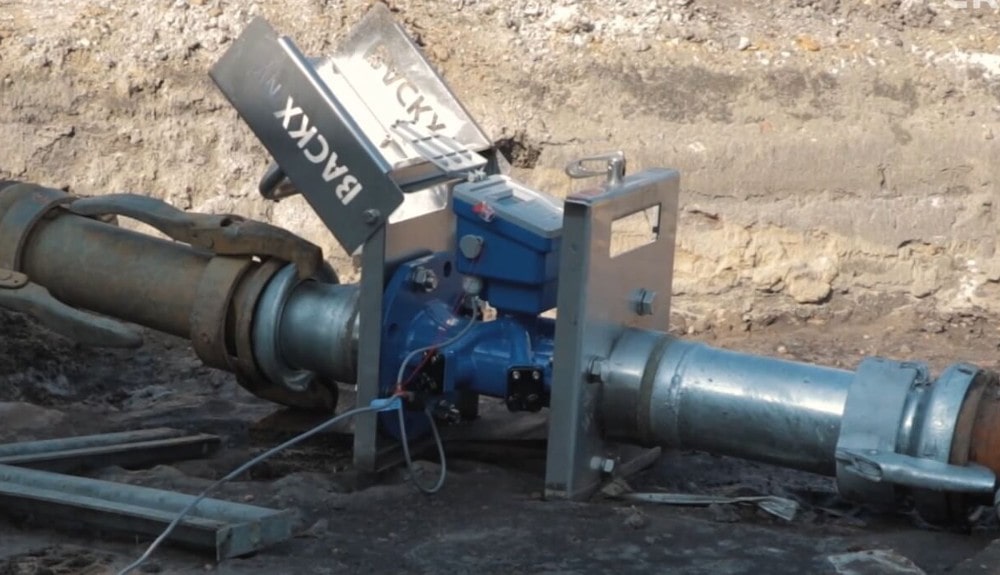 Who needs online dewatering?
During construction works dewatering or groundwater control is done to temporarily lower groundwater levels. As a dewatering contractor, you want to have an overview of the operation of the pump, the total flow rate and the groundwater levels at any time. The solution to this challenge must be affordable, also for small or medium-sized companies and on smaller construction yards.
What is being measured?
The classic flow meter counts how much water is pumped up in total and with a submersible pressure probe the groundwater level can be measured. The Crodeon Reporter makes it possible to view the measured values of these sensors remotely in a simple and affordable way.
Alarm function
The built-in alarm function allows the user to set a minimum and maximum threshold for each sensor. As soon as this limit is exceeded, the Reporter sends a notification. For example, you can choose to be warned if the flow rate drops below 20m³ / hour.
The Reporter also monitors the power supply to the pump. If the power is lost, the user can receive a notification by text message, email or voice call.
An affordable solution
The Reporter is delivered plug & play and ready for use. As a contractor you can install the device in a few minutes and start the measurements yourself without knowledge of electronics or IT. This is crucial to make the system affordable for any situation. The Reporter is also suitable for outdoor use, so you don't need to build a protective technical cabinet or enclosure.
Crodeon provides every Reporter with an industrial SIM card for connectivity. This way you don't need an internet connection or WiFi on site. The Reporter is powered by mains power (220V) or a small solar panel. In case of a power failure, you can continue to enjoy live measurements thanks to the built-in lithium-ion battery.
The system can be equipped with pressure sensors, ultrasonic sensors or even a rain sensor. With the Crodeon Reporter, you can compose your own measuring kit that contains the right sensors for your site. Take a look at our webshop for an overview of all compatible sensors.
Access via API
In addition to the simple export function to Excel, the sensor data in the Crodeon Dashboard can also be accessed via API. For example, the data can be integrated into other platforms or, if approved by the contractor, monitored by a controlling authority.
Crodeon takes security and data ownership of its customers very seriously. The data remains the property of the customer at all times. Don't hesitate to contact us.
Any questions?
Call us at
+32474097705
Or use the contact form