Safeguarding poultry from heat stress: how to recognize and prevent it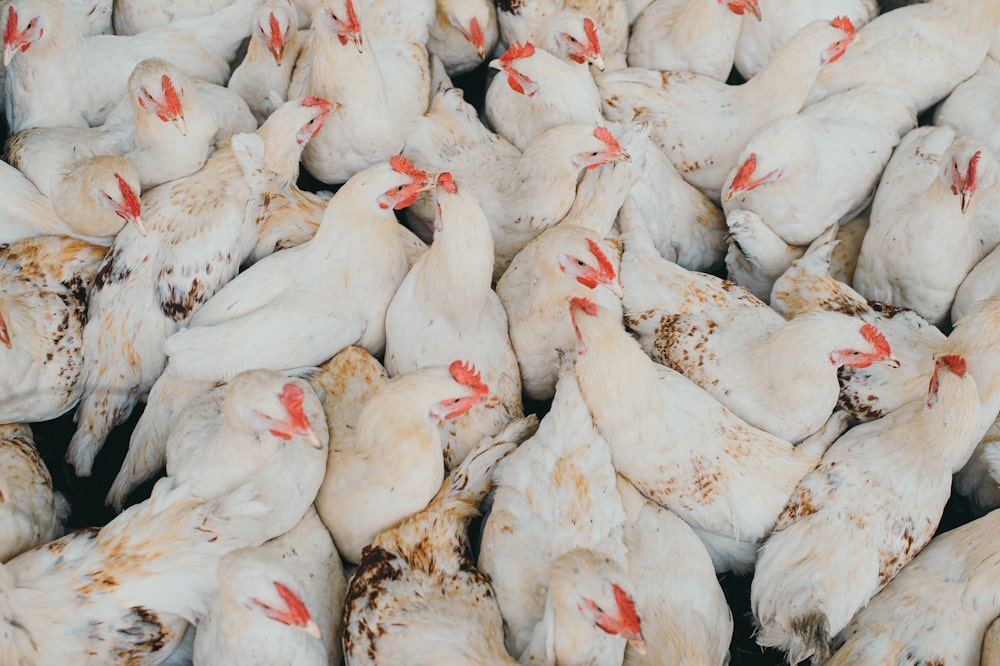 For those in the poultry industry, maintaining the well-being of the flock is a top priority. Heat stress is a particularly important risk for poultry, which can severely affect egg production, growth rates and overall health of the animals.
At Crodeon, we believe in using technology to create a more sustainable and efficient farming experience. In this blog, we'll guide you through the signs of heat stress and how to prevent it by using smart monitoring technology.
Recognizing the signs of heat stress
Before we can prevent heat stress, it's vital to know how to recognize it. Chickens, like all birds, don't sweat, so they rely on other methods to cool down.
Heat stress occurs in poultry when they can't dissipate heat effectively, which leads to a range of physical and behavioural changes. Recognizing these signs early can help you take swift action:
Panting or rapid breathing: this is a cooling mechanism, similar to a dog panting.
Spreading of the wings: birds will spread their wings in an attempt to release heat.
An increased water intake: chickens and other poultry will drink more water in an attempt to cool down.
Decreased appetite: They will eat less, resulting in slower growth or reduced egg production.
Reduced activity or lethargy: the birds will move less and generally show a lack of activity.
The dangers of heat stress in poultry
Heat stress isn't just about discomfort for poultry. It can have serious implications for their health and well-being, which in turn leads to a risk for your business. Prolonged heat stress can lead to:
Decreased egg production
Lowered egg quality
Reduced growth rates in broilers
Increased susceptibility to diseases
In severe cases, it can lead to high mortality rates.
How to prevent heat stress
Now that the signs and risks of heat stress have been identified, the next step is to discuss prevention strategies. Generally speaking, heat stress in chickens and poultry begins to become a concern when temperatures reach around 25 degrees Celsius or 77 degrees Fahrenheit.
The key to prevent heat stress is to keep the temperature and humidity at comfortable levels for poultry. Here are some strategies to mitigate the risk of heat stress:
Ensure adequate ventilation
Ensure your poultry houses have sufficient ventilation to allow for good airflow. This can help disperse the heat and maintain a cooler environment for poultry.
Provide a sufficient water supply
Poultry needs access to clean, cool water, especially during hotter periods. This helps them regulate their body temperature effectively. A submersible level sensor can be used to monitor how much water the poultry drinks.
Employ heat-resistant shelters
Consider using materials that reflect sunlight for your poultry house. This can help keep the internal temperature cooler during hot days. Shade is also essential, which can also be supplied with these materials.
Monitor the temperature in your poultry house
Temperature and relative humidity can be easily monitored using a temperature and humidity sensor. This measures the actual climate inside the houses.
Using technology to monitor heat levels and water intake
Here at Crodeon, we offer a smart solution: a plug-and-play monitoring system. Our Reporter helps you track crucial information in your chicken coops or poultry house in real-time, such as the temperature and humidity levels, as well as the water supply levels.
This data can be accessed remotely in the Crodeon Dashboard. When temperatures reach a level that requires your intervention, our online tool will alert you, allowing you to make the necessary adjustments promptly.
Learn more about how Crodeon simplifies monitoring in farms:
Any questions?
Call us at
+32474097705
Or use the contact form