Halal HACCP: temperature monitoring in a factory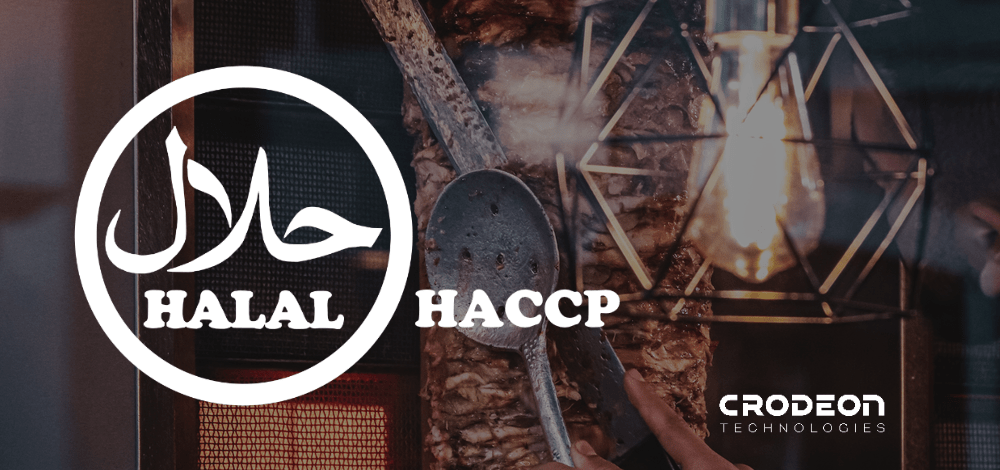 Like any factory, companies that produce halal food need to follow strict HACCP rules. Temperature monitoring is easily realised with an automatic temperature registration system.
Factories that produce halal products like döner kebab skewers, shawarma, lahmacun or other delicacies, need halal HACCP monitoring.
The importance of halal HACCP
In order for Muslims to be allowed to consume certain food, it must be halal certified. When it comes to meat, it means that the animals were slaughtered in a specific halal way.
Everything that happens after the slaughter process needs to be in line with the HACCP rules. Meat needs to be monitored while it's being processed. Automatic temperature registration logs the temperature inside your factory. This allows you to easily follow up on the temperature of the meat in different areas and during different stages of production.
We interviewed Barla Food, a döner kebab factory based in Eindhoven, the Netherlands.
Temperature monitoring at a factory specialised in marinated meats
Barla Food is a meat factory located in the Netherlands that specialises in marinated meats. At the factory halal chicken meat is marinated and processed into döner kebab (piled onto a skewer), packaged, and frozen. Barla Food also sells deboned chicken legs, marinated chicken meat, and tortillas.
All through the process of döner kebab production, temperature needs to be monitored. This starts when the fresh meat arrives, is processed and later shipped frozen to customers all over Europe. The process of following food safety regulations is called HACCP. As Barla Food produces halal food, they also follow strict rules to keep their products suitable for their Muslim customers.
To monitor the temperature of the production areas where the meat is processed, they use our sensor device and remote monitoring system called: Reporter.
Making halal HACCP easy and affordable
We asked Barla Food's quality manager Faruk Annaç about his experience with Reporter. "The system is easy to use, effective and affordable", he replied. "I would definitely recommend Reporter to other food companies".
Reporter is a plug & play sensor device that lets you connect up to four sensors to measure for example: temperature, relative humidity, CO2, pressure and much more. The system automatically logs data like temperature measurements and sends these to the cloud where you can view and download them 24/7.
Reporter has the unique feature to send out alarm notifications whenever something exceeds the thresholds that you set. This means that Reporter can send you a text message whenever the temperature in your halal factory is about to become too high, giving you the chance to act on this immediately.
Do you want to keep your products halal and HACCP compliant?
Stop wasting time taking manual temperature measurements when Reporter can do this for you! All while staying halal and HACCP compliant.
Don't hesitate to contact us today about automatic temperature logging in your halal food company.
Any questions?
Call us at
+32474097705
Or use the contact form